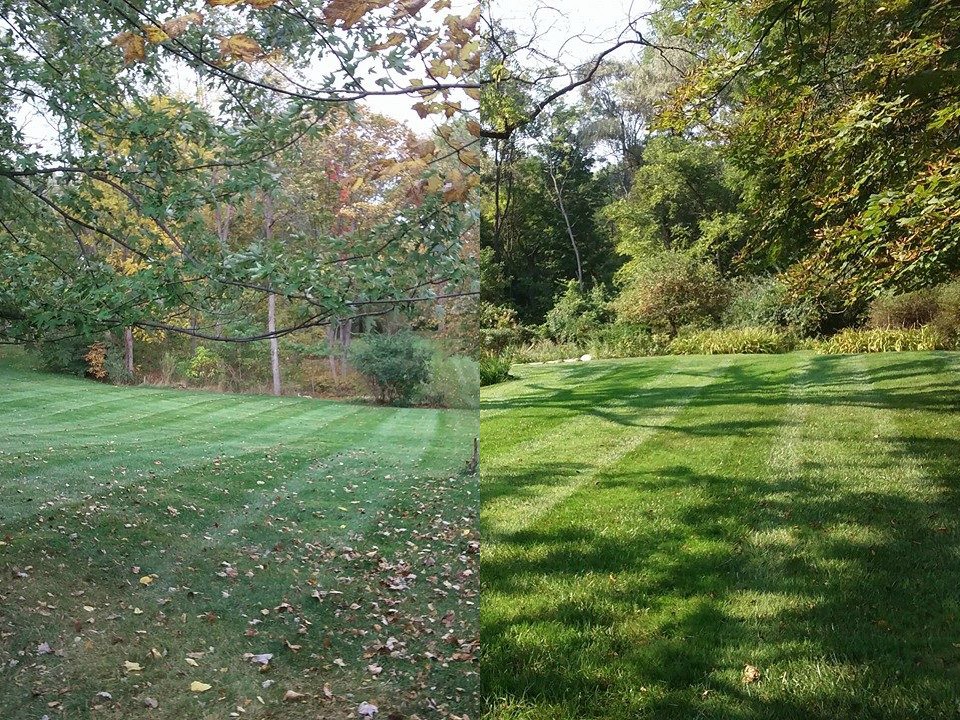 Prepare Your Landscaping For Fall
As fall draws to an end, the trees in your garden have shed their leaves and left a huge mess all over your yard and gardens. While it may look pretty as the leaves change color from green to golden brown and bronze, the mess left behind all over your yard and gardens can be a real eyesore.
Not only does it look messy and unattractive, but those falling leaves can also cause havoc throughout your garden, and if you leave it too late, winter will be there before you know it! While the snow and ice may cover up the mess in the short-term, eventually you're going to have to deal with all that mess once the snow melts and spring and summer aren't far away!
Don't worry, though! The friendly and professional team at Ultimate Outdoor Service can come to your home or business and take care of all your fall clean up needs. They'll take care of any leaves, branches, or debris that's in your yard. They will also prune and trim any shrubs and trees ready for winter, mulch your garden beds to prevent weeds and protect the root systems of your plants, mow the grass, and take care of any other garden maintenance.
"This is the text I sent to the guy I set up service with: "The people you sent out are finishing up and they are AMAZING!!! They're working SO quickly and yet paying attention to detail at the same time. Wow. Super impressed. And can't say thanks enough for coming on such short notice. I just happened to find you guys from a google search. Super impressed. Thank you." They were reasonably priced as well. I called with a request of leaf cleanup the day before winter weather hits. They were in my yard within an hour. I thought they were just fitting me in. I expected a rough-quick cleanup. But they were so attentive and complete."
- Siri G.

"Colin and team did a great job on a backyard clean up project for my home in Birmingham. When I called to request a quote, he came out the very next day to look at the property. His team worked hard to get the job done in just one day- and did a great job. Would recommend for any of your landscaping needs."
- Sarah R.

"They did a great job on a spring cleaning service I hired them for. Will hire them again this summer for things!"
- Josh A.

"Colin and his team do great work! I've used him for less than a year now and my lawn has gone from very thin and weedy to one of the thickest and greenest on the block! Very reliable and high quality!"
- Robert C.

"I've used Ultimate Outdoor for 3 years, they are reliable and always do great work."
- Steve J.

"Hired them to completely redo the whole landscape and they did a fabulous job. We LOVE it. Meticulous work, great to work with, cleaned up perfectly. Would recommend to anyone and everyone."
- Tina C.

"Top notch company, does awesome work and is very knowledgeable in the field"
- Randy D.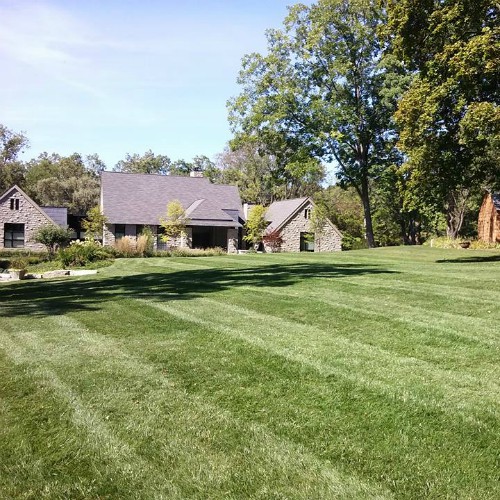 Lawn Mowing
The professional and experienced team at Ultimate Outdoor Service has the knowledge and equipment to leave your lawns looking like a million dollars.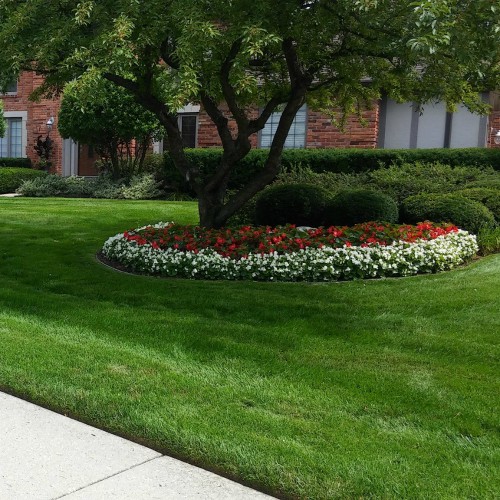 Spring Landscapes Clean Up
Ready for Spring? If you want your landscaping and yard to be ready for entertaining over summer, then a spring landscape clean up is perfect!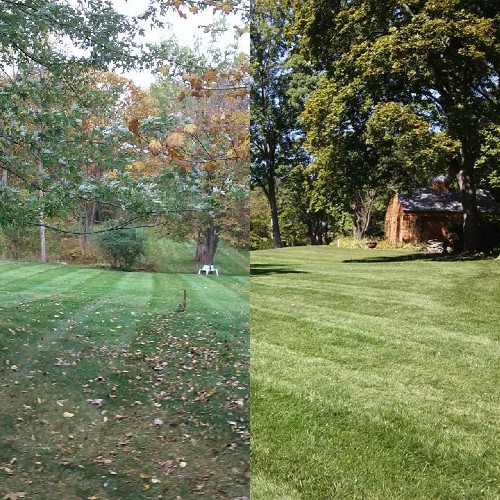 Fall Landscape Clean Up
Prepared for Fall? Before the snow and ice arrive over winter, a fall landscape clean up is the perfect way to clean and tidy your back or front yard.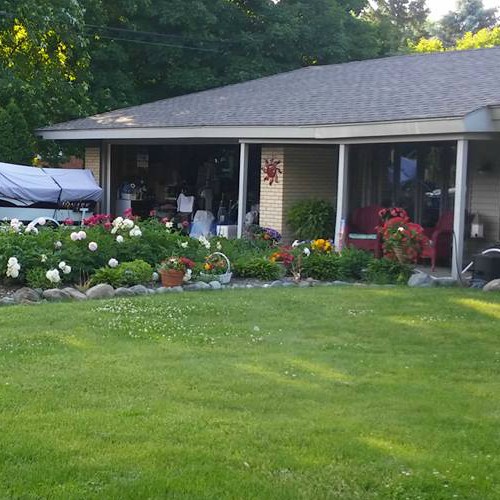 Landscape Maintenance
There's nothing better than looking out at your yard that has professional landscaping. Use the team at Ultimate Outdoor Service that has decades of landscaping experience.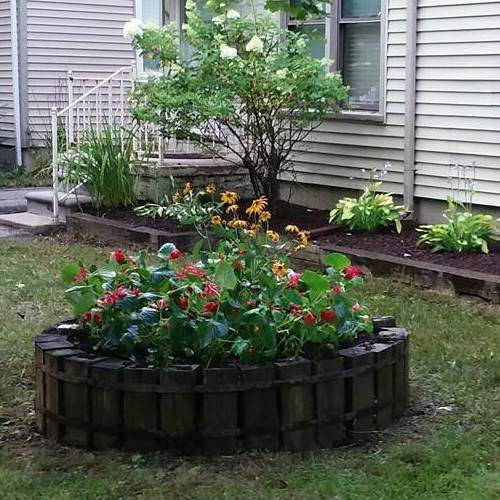 Landscape Installation
If you have an idea for any landscape installation, but you need some professional help, then the experienced crew at Ultimate Outdoor Service can help with any landscape installation needs.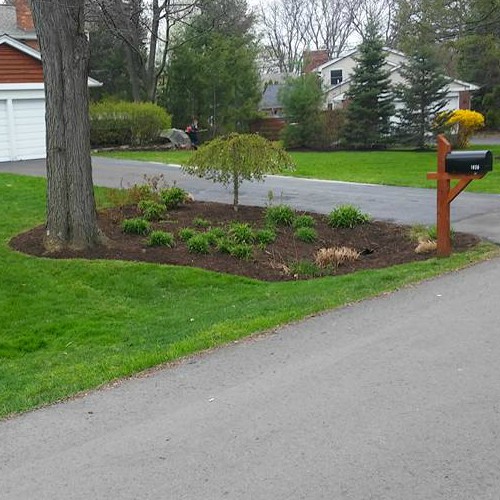 Mulch Installation
Mulch installation will help protect your garden beds, providing a protective layer, and keeping your soil moist and cool. It's also an attractive way to keep your garden beds looking perfect!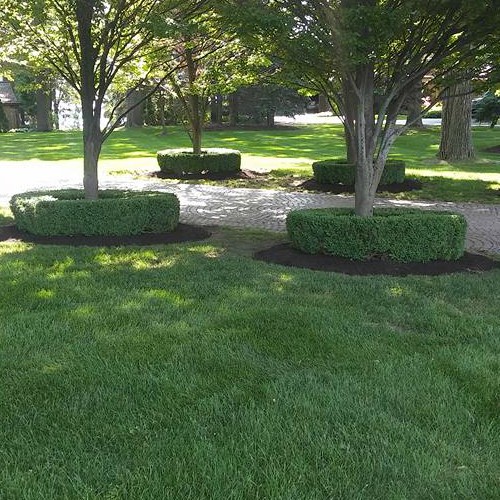 Shrub and Tree Maintenance
Trees and shrubs require pruning, cutting, and trimming to help them grow and leave them looking fantastic. The experienced team at Ultimate Outdoor Service can take care of all your shrub maintenance.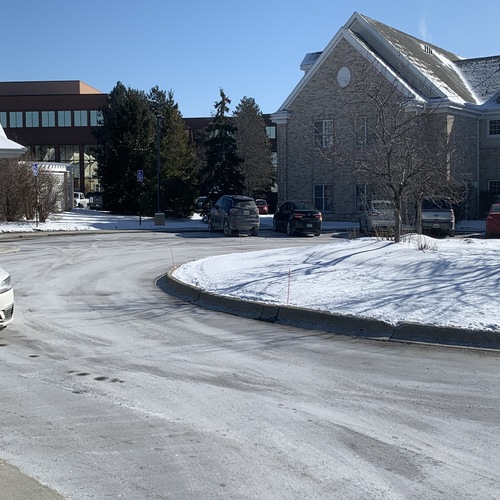 Snow and Ice Management
Don't let the winter weather ruin your driveway or slow traffic at your business! When winter rolls around, and the snow and ice settles in, Ultimate Outdoor Service will be there at your home/business to help keep your driveways, paths, and parking lots clear of snow and ice.